Exciting light shows for events featuring Light Benders!
LASER PERFORMERS; dancers with LED light-up costumes and dynamic laser effects that intrigue, energize, and motivate all kinds of special events.
LIGHT BENDERS – LIVE!
Bending laser beams! TLC laser aerial effects and live special effects are combined with dance performances to engage and excite audiences with light. Performers shape and move beams, and with brilliant LED costumes reveal all types of laser effects, including action laser effects that surprise viewers.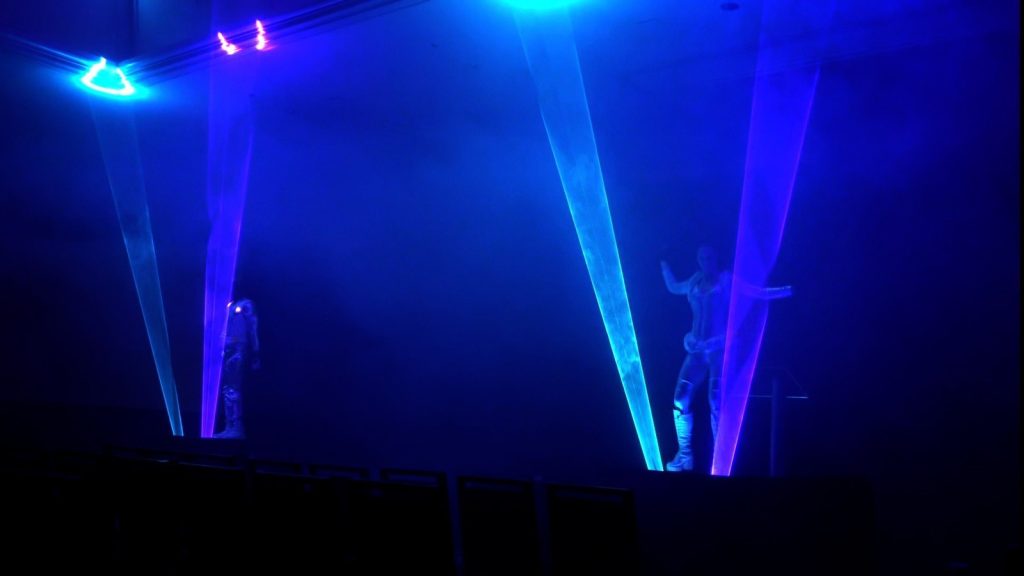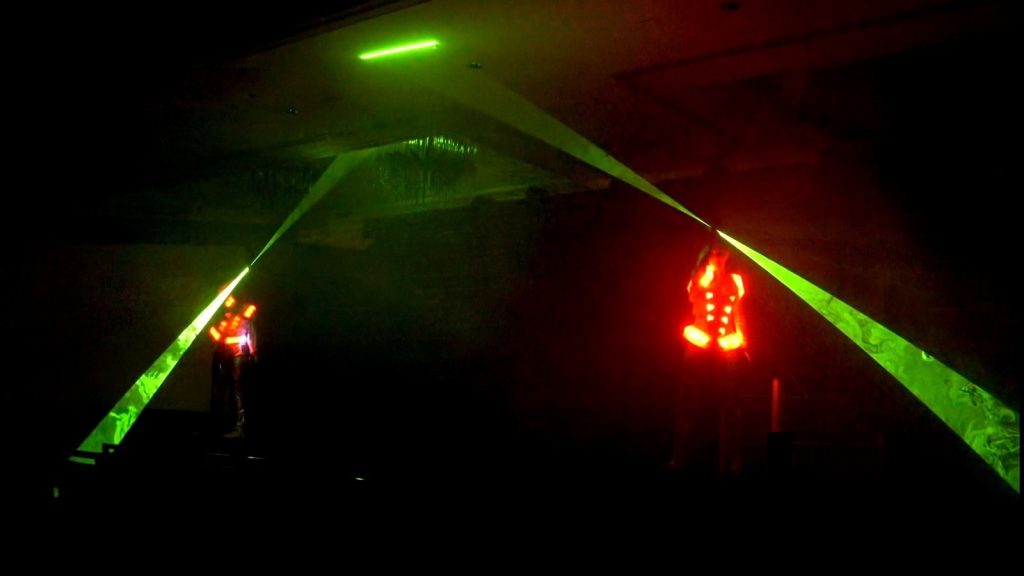 VISUAL IMPACT
Laser effects create focus toward the stage and connect the audience to the presenters on stage. Even the guests in the back row feel connected to the stage, as laser beams and shapes fly overhead to the back of the room. This 'enclosed' light tunnel experience is like nothing else, and TLC has perfected it's effect in every kind of venue.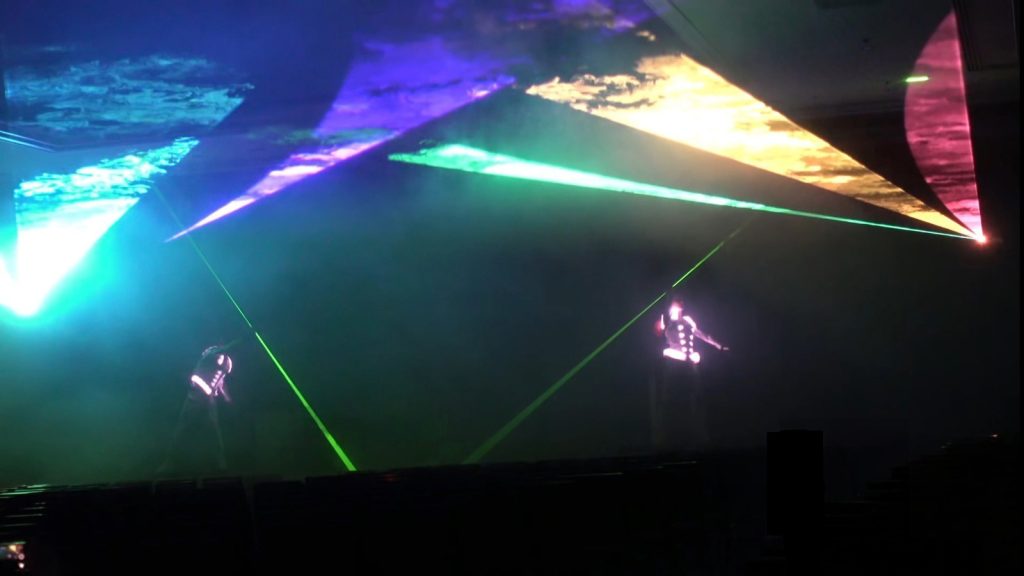 LED costumes light up in sync with the show, and Xylobands light up every guest at the show. The LED wristbands, made famous by Coldplay, are an amazing motivational effect that creates group bonding like never before. A Xyloband light show is an incredibly unique experience, as all the light comes FROM the audience! – See XylobandsUSA.com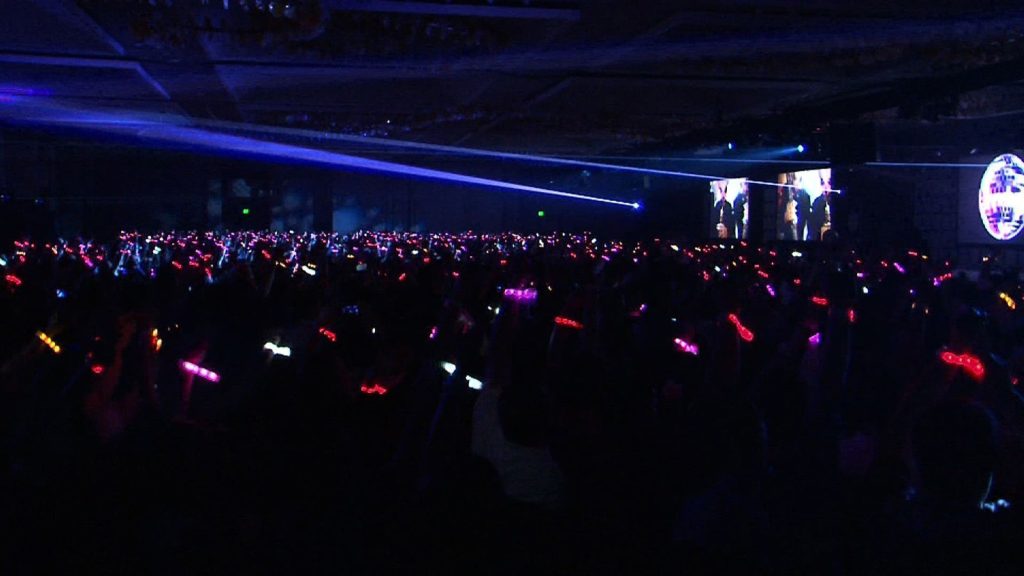 Laser effects for shows and events: TLC creates messages and logos for laser projection, and laser shows to custom soundtracks. Aerial lasers and beam effects, as well as projected laser graphics, create energy and excitement indoors and outdoors. TLC has created hundreds of light shows at corporate and private events.
LED COSTUMES – DMX CONTROL
TLC created animated LED suits for the NY KNICKS, created colorful actions on the Knicks dancers in sync with projection mapping.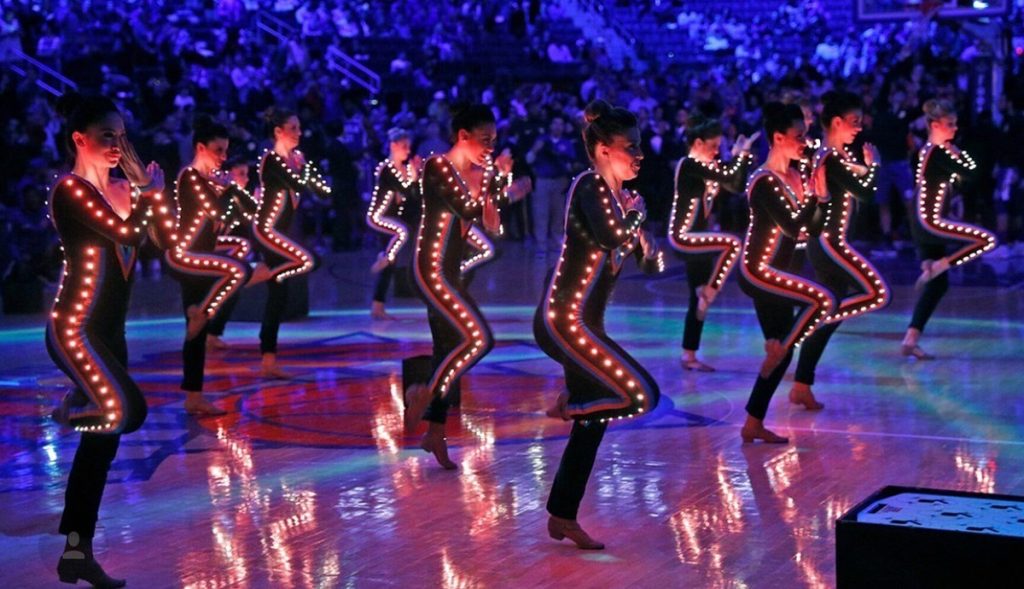 TLC LED COSTUMES > NY KNICKS
TLC LASERS > SEE THE LASER POSSIBILITIES with TLC Creative
Contact TLC Creative.
310-822-6790