New technology white sparkle effects turning your world upside down!
New White Sparkle FALLS from TLC!
WHITE SPARKLE FALLS can be installed to shower effects downward, a rain of falling brilliant light!
WHITE SPARKLE FALLS!
Surprise your audience with brilliant non-pyro effects cascading from above!
Brilliant bursts of sparks, fog, confetti, all add layers of thrill to crescendos and climaxes. White sparkle fountains are safer than pyro, no heat, no flame, but they create thrilling bursts of light. Add devices to sets almost anywhere! Combine the White Sparkle Fountains with bursts of white fog for layers of visual energy.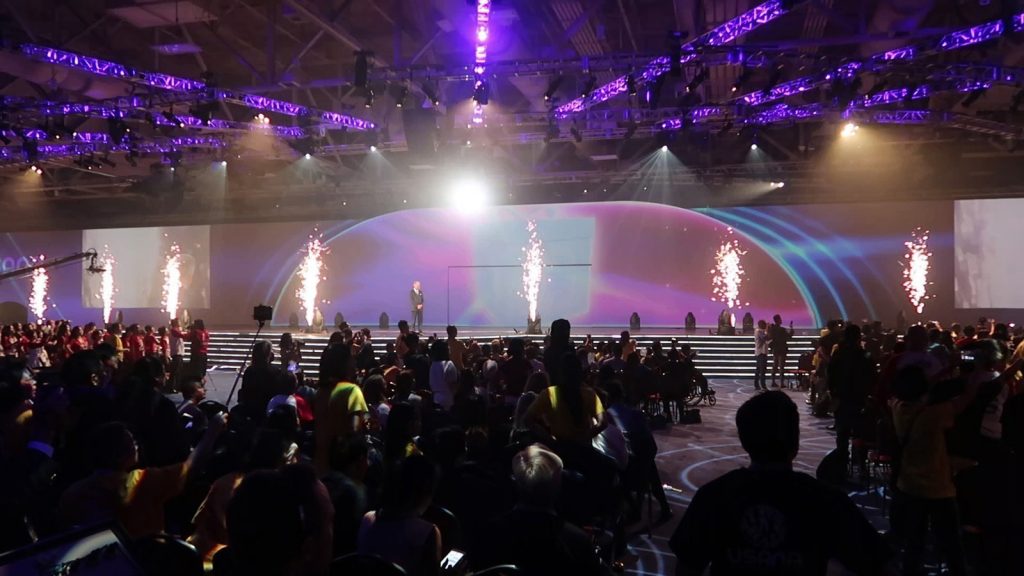 VIDEO: High-energy event featuring TLC Lasers, White Sparkle Fountains, and a kabuki drop reveal:
NEW! FX ENCLOSURES!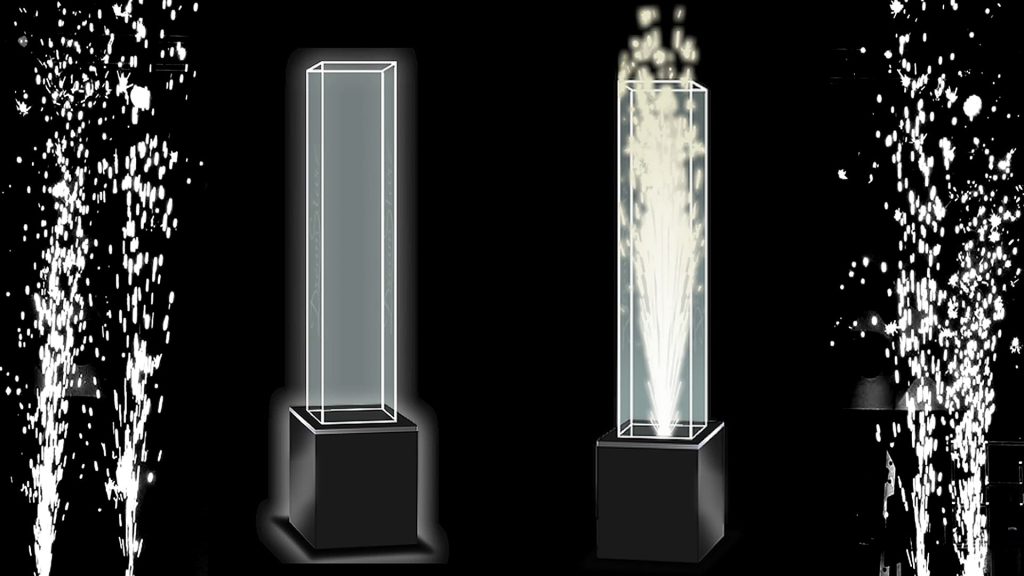 See TLC WHITE SPARKLE FOUNTAINS dance performance in Singapore >>>
TLC brings creativity to special events, a confetti drop of paper money, rose petals, or custom cut shapes, makes the moment memorable.
See more TLC CONFETTI EFFECTS >>>
TLC FOG BURSTS and CONFETTI EFFECTS created a climactic moment in Nissan ads.
See more TLC FOG BURST EFFECTS >
Contact TLC Creative Special Effects for live special effects for your next production.
310.822.6790
800.447.3585