TLC Creative provides confetti and streamers for special events of all kinds, with all types of confetti cannons, blowers, and blasters ready to thrill your guests with perfect launches. TLC brings the expertise of professional live special effects production to events large and small, with skilled technicians providing production services of streamer and confetti launches, as well as other live special effects.
Special events become even more special when the audience is surprised with a colorful burst of confetti and streamers. TLC works closely with you in designing the special moment for your events, choosing the colors and materials to achieve the desired look. Great looking bursts come with a wide variety of options include paper, plastic, and tissue, and custom cut confetti, and more.

Confetti IS a Celebration!
Confetti is an immersive and very visual experience that fills everyone with cheer. Small pieces of paper, mylar, or metallic material used at all kinds of events and celebrations, especially meetings, celebrations, parades, and weddings, create one of the most guaranteed reactions. Even a dry meeting conference can wrap up with a motivational statement of unity and then a brilliant burst of confetti or streamers to create positive walk-out energy.
TLC provides the latest confetti and streamer technology for events of every size. TLC creates confetti and streamer bursts and custom special effects in arenas, stadiums, outdoor amphitheaters, ballrooms, convention, and conference spaces. Confetti is an experience that is guaranteed to communicate celebration, and TLC knows all the tips and tricks to get the best impact at your event.
Confetti effects can burst into the air – SUDDENLY filling the air using confetti cannons or blasters, or can create continuously FLOWING confetti using blowers. The continuous confetti blowers can be fed to allow constant product flow, an effect that interacts with the room's airflow for the look, with each venue having unique characteristics
Confetti comes in tissue paper, paper, or shiny (metallic) pvc, and the sizes can range from .25" to the larger 1" to 3" pieces. Rectangles, squares, and custom cut shapes flutter through the air in different ways. Custom die-cut confetti shapes, like client logos or products, can be cut or printed into confetti shapes. Other popular cut confetti cues can feature paper leaves, snow 'pieces', silk rose petals, and more.
TLC brings innovations to events and adapts special launch methods, troughs, hand-tossed, dropping confetti from above, creating confetti cues using creative solutions. TLC also creates parachute gift drops, with soft gifts slowly fluttering down into eager hands, an exciting experience for guests.
EXTENDING THE MOMENT – Sequential confetti and streamer launches extend the duration of the special moment, and TLC creates the longest possible streamers sequence (if that is desired). By firing streamer cannons one after the other, cascades of motion are created, layering the air with the material lit up in mid-air for the longest possible duration.
Streamers Create Surprise and Cheers!
Long, beautiful streams of color and movement burst forth from streamer cannons, creating an instant reaction of celebration. Shiny, long streamers fill the air with excitement. Elegant and classic, the effect can be mixed with confetti for a layered look of colors and shapes.
TLC provides high-powered streamer launches that are famous throughout the sports world, and are depended on at corporate events. TLC uses specialized special effects streamer cannons for the extreme energy of high-flying streamers. Stadium streamer cannons from TLC fire over 150 feet in the air. High-altitude streamer launching is available for launches at high elevations. TLC covers every detail to help insure a perfect moment.
Full-service special effects and technical production company, TLC Creative also provides staging, lighting, and technical production and event services. Specializing in live special effects for 40 years, TLC is an expert in atmospheric effects, fog bursts, low-lying fog, fire, flames, pyrotechnics, rain, water effects, water screens, smoke, haze, snow, bubbles, plus confetti streamer cannons, and confetti launchers of every size.
Streamers at Special Events
Create the Perfect Punctuation for Every Finale The perfect punctuation at any event, streamers create guaranteed, instant oooh's and aaah's and applause. TLC provides launching systems, the material, and will help you design a show cue for your event that will be remarkably colorful and exciting. Streamer blower systems can keep the effect flowing for longer show sequences. Beautiful moments are enhanced with a colorful burst of energy to music or a toast!
Ordering streamer and confetti products are easy with TLC's helpful experts. TLC helps you design the look, choose the colors and material types, and the sizes and quantities. TLC has the experience to help make your streamer launch picture-perfect and on-brand.

There are many options for launches that can create longer 'reveal' of the effect, or can create multiple layers of effects in one burst. Streamers are prepared as single-rolled, or as double-rolled, which interleaves two streamers into one roll, often one pvc (metallic) and one tissue paper.
Hand flick streamers are a great way to create a celebration moment, with 14" or 18" tubes of air that pop open to launch. There are many cost-effective hand-held options for this kind of effect, and for dinner or gala-type events, this becomes a great ice-breaker for getting people to celebrate.
No mess streamers are the way to go and provide easy clean-up. Whether they are cut long or short, the amount of streamer material in the air creates an exciting color and motion but condenses down to a very simple pick-up.
For every kind of special event, streamers are the best way to create a 'big moment' and experiences of a memorable celebration. TLC's technicians and special effects artists are committed to helping you make the best planning decisions for your event. TLC brings a special extra energy to events of all types, ready to make your vision a reality.

High Powered Streamers
TLC Creative has the latest confetti and streamer technologies ready for your events. TLC creates high power streamer launches that exceed everyone's expectations with the extreme deployment of a high quantity or very high launches of over 150' in the air. High-powered streamers are a specialty of TLC, with new high-powered cannons available now. TLC will provide service and expertise for launches of very high-powered streamers and confetti bursts that really blow people away.
Very high-powered streamers that fly and reveal the colors and material in big displays of action are often accompanied by a concussion sound effect that adds to the excitement. Whether the launches are indoors or outdoors, the high-power cannons can cover large event areas and help make every event guest feel part of the show.
TLC high-powered streamers have been surprising people since 2000, and TLC has pioneered innovations in streamer cannon design, creating the first 'deep' cannons that can fire almost any amount or size of material. Layers of different streamer sizes and materials create spectacular launches that fill the air 1) at the initial burst up 2) at the height, or top arc, of the launch, and 3) at the downward flutter, extending each moment for as long as possible.
Whether used for extreme height or for long distances, TLC's high-power streamer launches become a remarkable moment. A Hollywood and Highland event in Los Angeles featured very high-power streamers that TLC created for the Los Angeles Sparks championship celebration, with the bursts filling the air above the Hollywood and Highland courtyard.
TLC has produced custom special effects for events held in stadiums, outdoor amphitheaters, and conference and meeting venues of every size. TLC's professional staging with live special effects is a reliable way to create remarkable events, and high-powered streamers are a guaranteed way to make the event 'larger than life.' Take your product launch, sales conference, or corporate award banquet to the next level of excitement.
Stadium Streamers
TLC will ignite the audience energy at a stadium, arena, or any large venue, with a high level of excitement using stadium streamer launches. Stadium-sized streamer launches surprise people with the size and scale of the effect, often using specialized stadium cannons. All streamers, whether they are large outdoor pieces launched from high-powered launchers, or the smaller, more traditional, offer spectacular results with very easy clean-up.
Stadium streamers use TLC's high-power cannons, cannons especially created for the high volume, or for extreme height or distance streamer firings that look good in stadiums and large venues. They can even be used to energize a company meeting, a sales presentation, a store opening, a product announcement, a sporting event – whenever you want to make an event extra special.
TLC creates very large-scale streamer bursts that have been used at stadiums and at building dedications, celebrating the large facilities themselves. TLC special effects and streamers have energized stadium openings, opening the Seattle Seahawks stadium, and for LAFC (Los Angeles Football Club) the new soccer stadium in Los Angeles.
The stadium effects that TLC specializes in for events, from lasers and light-up wristbands, to pyrotechnics and drones, bring every person 'closer to the action' by making the action bigger, or by making the special effect reach out to the crowd. Streamers are used to punctuate the main message or takeaway, and when the launches are super-sized to stadium scale, the result is also super-sized.
A Super Bowl halftime show that featured Shania Twain raised 'up' by TLC balloons (actually a lift) included a beautiful sequence of streamers launching across areas of the stadium. A coordinated camera moment that included the artist in mid-air and the streamers firing in the stands.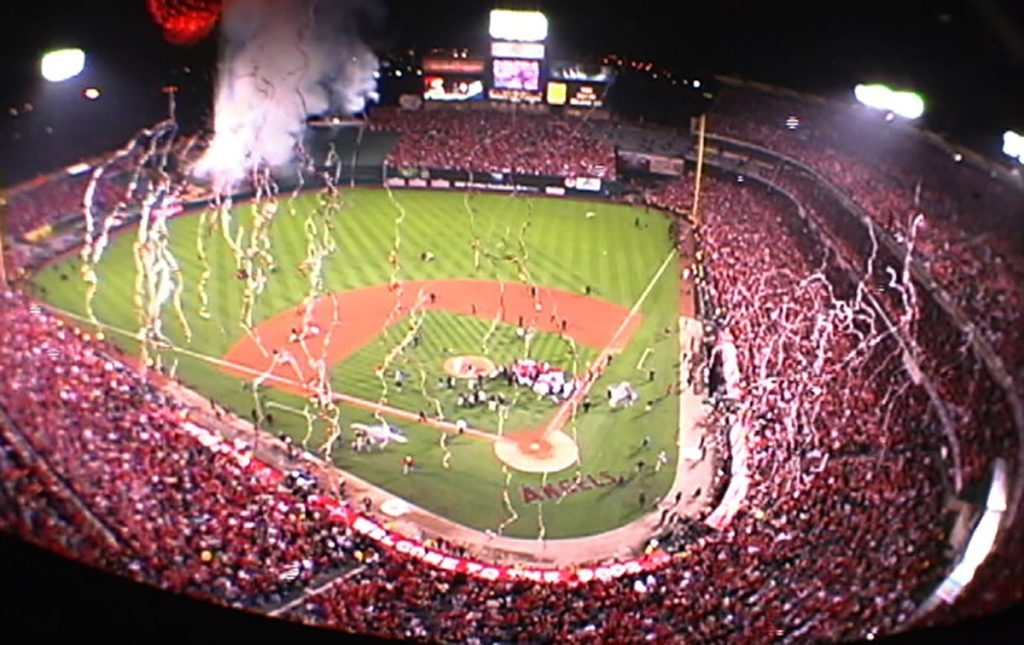 WORLD SERIES – ANGELS – TLC Creative was on hand to support an amazingly long celebratory moment when the Anaheim Angels won the 2002 World Series. In addition to the fireworks at the special moment, TLC had installed many dozens of streamer cannons all the way around the stadium rooftop, firing many thousands of streamers all the way around the stadium. Every seating section had streamer firings located just above them, making every person's view include the red and white Angel streamers.
SEE TLC World Series Streamers (video) >
Custom Printed Streamers
TLC creates streamers with custom printed messages. This means that a company logo, event name, or slogan can be placed directly onto the streamer material. Customizing your streamers gives guests visual mementos of the special occasion.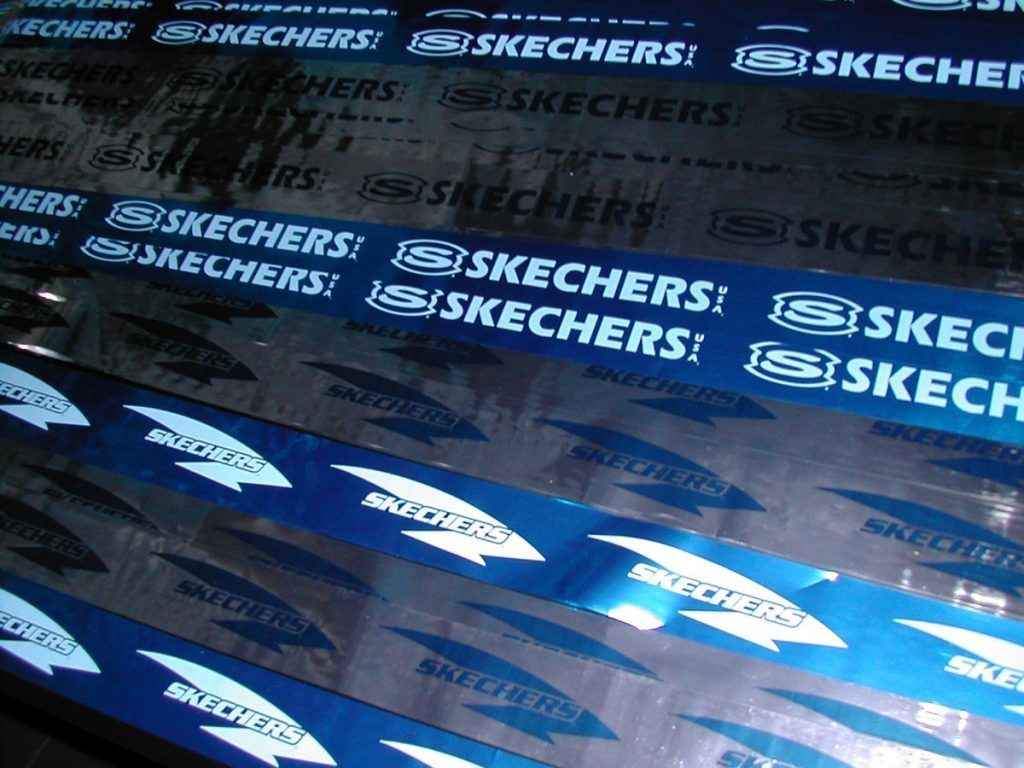 Surprise combinations of printed and non-printed streamers, in shiny, metallic, pvc, and with added layers of paper tissue, create a colorful burst of varying textures. The imprinted streamers become the surprise as the messages and logos become visible as the streamers come close to the participants. Typically, darker streamer materials will get a white ink printing, and lighter streamer materials would feature a dark, or black, ink for the imprinting to stand out.
A horizontal design or message will be repeated continuously along the length of the cut streamer, making an 'endless' message for the entire streamer length. A mix of messages and a bold icon or simple logo will look best as the printing is repeated, and the design can make the messaging easily spotted. TLC has created printed streamers for many clients, including the LA Lakers and Sparks, Expedia, Herbalife Nutrition, Skechers, and others.
Streamers with printed messages can become mementos of the special event, with people picking up and celebrating with the unfurled streamers. The special occasion's name and date printed on the streamers, or onto confetti, creates heightened awareness, and vivid memory of the special moment.

Confetti
TLC provides confetti launches for any event and any venue. TLC stocks confetti cannons that can be provided, or TLC can help set up, and launch confetti for your event. The special effects experts at TLC can efficiently determine your event logistics and recommend the best method for confetti, or streamer, burst for your event.

Confetti cannon launches and bursts can appear surprising in both the volume of confetti, the density of the effect, or alternately; with sparse dispersal, a light fluttering of color and motion. The material used for the confetti product is typically paper or paper tissue, but pvc, and other materials, are also used for various light reflection or 'shiny' properties.

Continuous confetti blowers send a constant stream of confetti, allowing a gradual build-up of density, or for controlling that density and managing it to appear a certain way. There are light, white cut pieces that create a snow-looking effect, or brilliantly colored pieces that sustain a colorful celebration look for an extended time.

Short blasts of confetti are surprising and can simulate an explosion or make a high-energy visual cue connected to a video or live activity. Layering special effects on top of each other, or to music or video, creates a synergy of experience, beyond any effect used alone. Combining confetti and streamers is a great way to impress guests with the look of both effects flying through the air together.

Contact TLC to learn about the many options available for confetti and streamers at your event. Ordering your confetti product should be planned out in advance of the event, to be sure you can get the colors and materials desired, and for any customization, you'd like for your cue.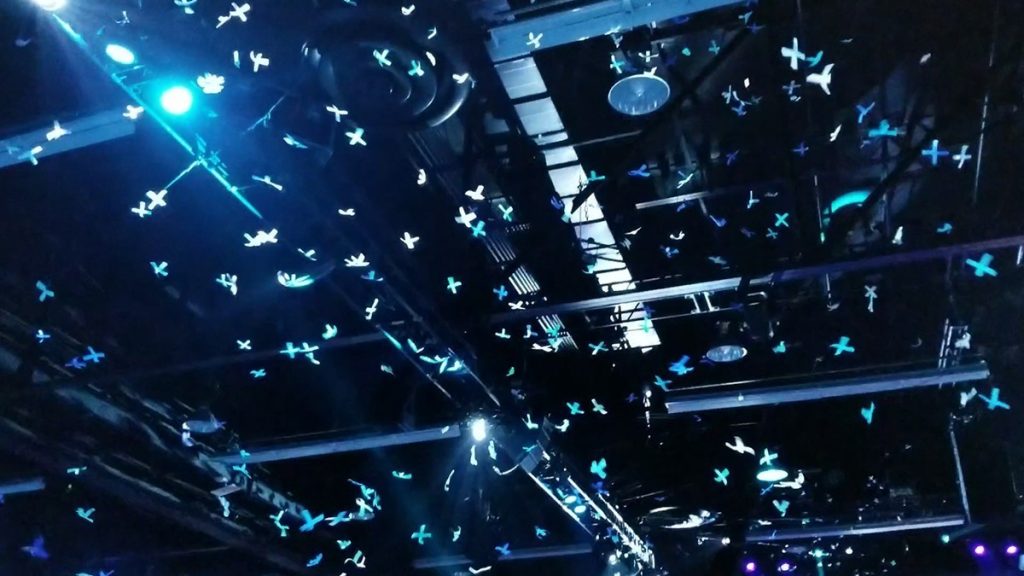 Creative Confetti
Think out-of-the-box to make your surprise special effects experience unique. Custom cut, printed logos on confetti, or shaped confetti pieces is a great way to make the moment different.
Confetti can be custom cut or imprinted with logos or designs TLC can help provide creative confetti options that delight guests, especially if the confetti is part of a bigger theme, or is launched to music that themes the effect. The confetti burst moment becomes a pure celebration with moving lights traveling through the effect.
TLC confetti launches can include all types of custom confetti cuts including corkscrew, flutter, rectangles, dry rain, butterflies, circles, triangles, hearts, bells, storms, and many more. Paper shapes can be cut to a logo shape, reinforcing the visual connection between the event and the effect.
Paper money (picture small Monopoly money) easily gets amazing reactions when used as confetti. TLC uses the paper 'money' confetti to get guests at sales conventions excited, and fluttering metallic circle cut 'coins' add to the special effect.

Silk rose petals create a great confetti effect, are available in any color, and flutter delicately compared to real flower petals. Weddings and anniversary events are enlivened with silk rose petals bursts or a brilliant multi-colored confetti burst for the celebration.
TLC creative confetti ideas include paper autumn leaves, 'lucky' green clover leaves, flowers, little cars, gifts, or jewels, the surprise of learning what is falling creates visual excitement. Little logos falling is a reinforcement of the brand and a memorable moment!
December 21, 2020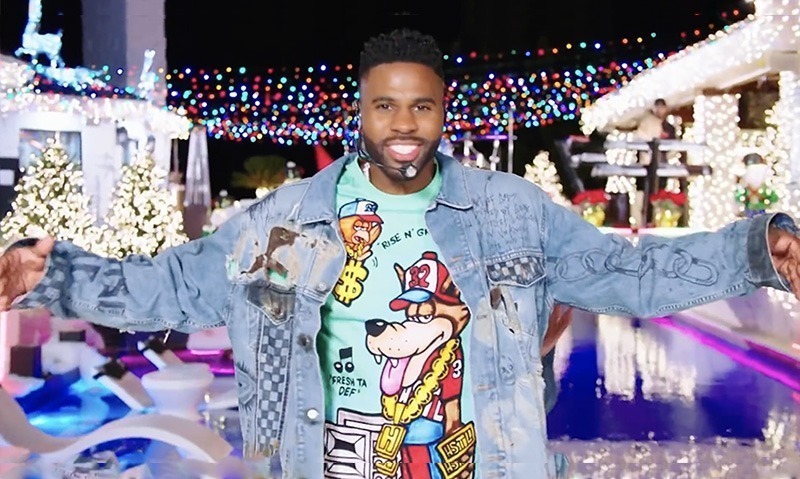 JASON DERULO – THE VOICE FINALE Jason Derulo performs a medley and dance performance with TLC live special effects for THE VOICE Finale show
[…]
May 3, 2020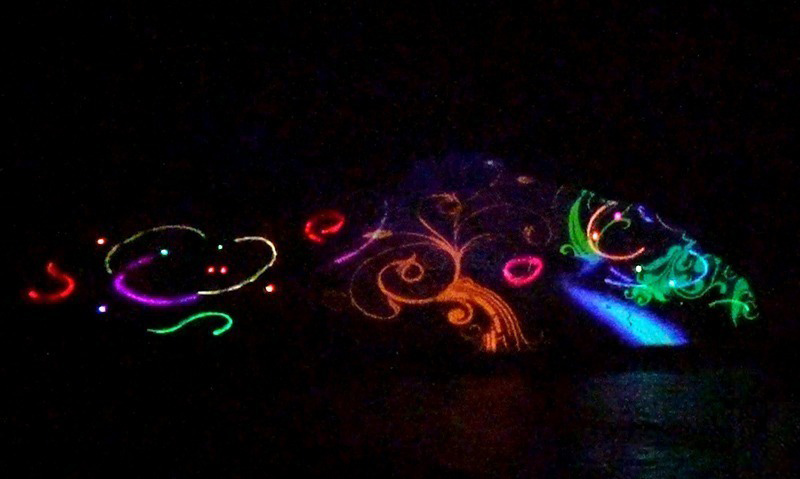 High-energy, celebration experience by TLC An exciting projection mapped show, with mountain sized video, a personalized soundtrack, and live special effects, created an unforgettable climax at
[…]
April 15, 2020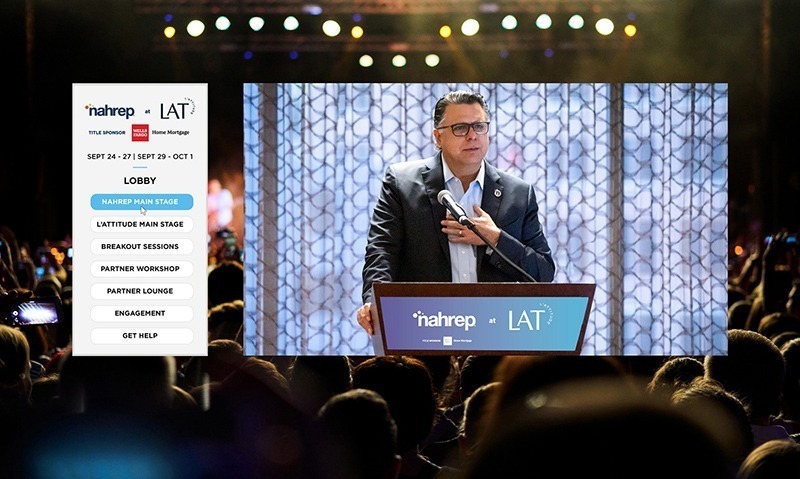 Virtual Business Conference TLC partnered in the production of a multi-day virtual business conference that celebrated, with multiple streaming events, the 20th anniversary of the
[…]
March 30, 2020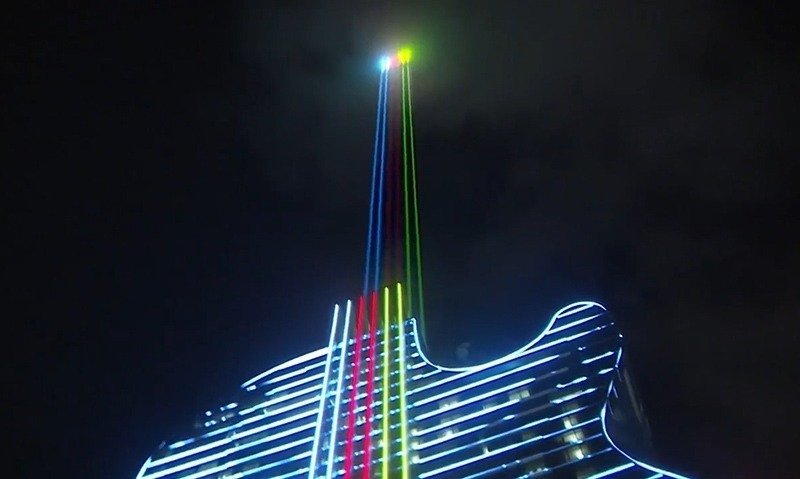 Hi-Power SKY BEAM HARD ROCK GUITAR HOTEL – WATCH VIDEO Introducing the Hi-Power SKY BEAM – Innovative laser technology Over 400 watts of brilliant
[…]