CONFETTI BLASTS & CONFETTI BLOWERS
---
TLC launches all types of confetti in every size, color, and shape. Confetti blasters and blowers can slowly, or quickly, fill the air with color and motion. Custom shapes, like client logos or products, can be cut or printed.
Confetti comes in paper or shiny mylar. TLC creative confetti ideas: Paper Money, or Silk ROSE Petals, create visual excitement. Confetti can be custom cut or imprinted with logos or designs.
TLC launches can include all types of custom confetti cuts including: corkscrew, flutter, rectangles, dry rain, butterflies, circles, triangles, hearts, rose petals, bells, storm, and many more.
---
STREAMERS & CUSTOM PRINTED STREAMERS
STREAMERS! Long, beautiful streams of color and movement burst forth from streamer cannons. Mylar patterns and long streamers fill the air with excitement. Elegant and classic, streamers can be mixed with confetti for a layered look of colors and shapes.
VERY High-Powered Streamers: Over 150' in the air! WUT? 'Way Up There!'
TLC can provide streamers with custom printing. This means that a company, event name, or a sponsors logo can be placed directly onto the streamer material. Customizing your streamers gives guests mementos of the special occasion. All streamers, whether they are large outdoor pieces launched from high-powered launchers, or the smaller, more traditional streamers, offer spectacular results with very easy clean-up. Beautiful moments are enhanced with streamers launched to music or a toast!
January 12, 2019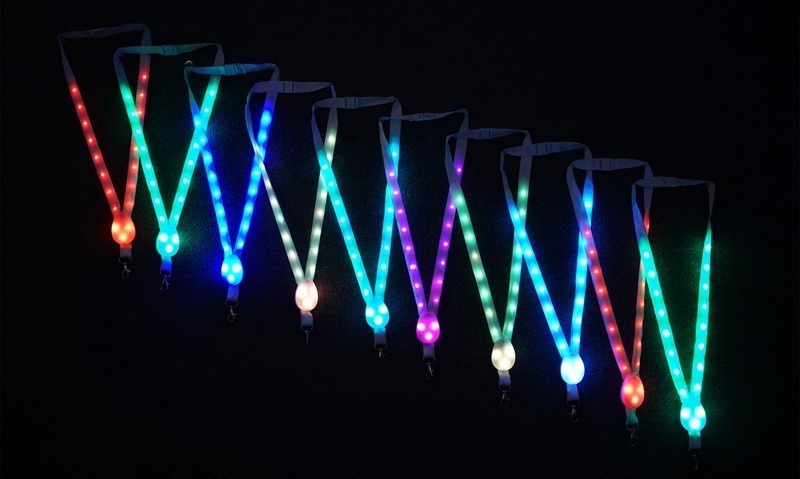 Connect your guests with the power of light!  Xyloband Lanyards create synchronized, immersive experiences that create energy and excitement at all kinds of events. Motivational
[…]