PYROTECHNIC EFFECTS & FIREWORKS
TLC creates indoor and outdoor pyrotechnic effects and custom fireworks shows and effects for any event or budget. Fireworks energize and satisfy audiences with celebration and spectacle! TLC provides computer controlled stage pyro, and fireworks shows set to soundtrack medleys that connect guests to the visual excitement.
---
TLC Creative provides fireworks shows and pyrotechnics, and theatrical pyro for stage, for media productions, and for special events. Creative pyro to surprise and delight audiences, TLC is ready to bring your ideas to life.
---
TLC Fireworks Spectaculars
---
Fireworks thrill with the primal energy of all kinds of colorful bursts of fire in the sky. Brilliant fireworks in the sky are exciting to watch, but the experience is made even richer when the effects are timed to a dynamic and entertaining soundtrack.
Fireworks shows synced to music is a TLC specialty for corporate events, having created music-based special effects shows for over 40 years. TLC combines new technology video projection mapping, laser projection mapping, with traditional crowd pleasers like atmospheric effects and streamers, to create unique, site-specific experiences.
---
Pyro Stage Effects
---
Pyro stage effects from TLC add energy to presentations and performances of all kinds. TLC has created pyrotechnics for American Idol, America's Got Talent, and many other live TV shows, as well as corporate theater and public and private events.
Providing technical production and event services, live special effects, pyrotechnics, and fireworks, TLC brings new technology and creative production to energize events.
---
White Sparkle Fountains - Non-Pyro Effect!
---
LASER EFFECTS
---
COMETS
Comets create awe and 'ooh's' with brilliant energy shooting up into the sky. Comets can be used for teases, for reveals and to attract attention.
STAGE GERBS
A spray of gold and silver sparks which reaches a height of 12 feet. It can be placed at close proximity to Products and Performing artists.
AIR BURST
A small device that is suspended in the air above a stage, which creates an effect that simulates outdoor aerial fireworks shells. Airbursts do not produce hazardous debris.
CURTAIN EFFECT or 'WATER FALL'
Similar to a Gerb effect. These are held in place upside down in rows of several pieces from stage trussing. The multiple devices fire simultaneously, creating a downward shower or sparkly "water fall" of sparks. Most often seen outdoors, this effect can be performed indoors safely in some situations.
---
FOUNTAINS
A constant narrow column of white sparks. Can be mounted on the floor or suspended to create a waterfall effect. There are 6 burn times available: 4 seconds; 6 seconds; 8 seconds; 10 seconds; 15 seconds; and 20 seconds.
SAXONS
Spinning pyrotechnic effects.
MINES
Rarely used in indoor pyrotechnics, a Mine is a preload device that projects multiple pellets of pyrotechnic material (Often called 'Stars') that produce colored flames or sparks.
CONCUSSION EFFECTS
A pyrotechnic effect that produces a loud jarring shock for dramatic effect.
December 21, 2020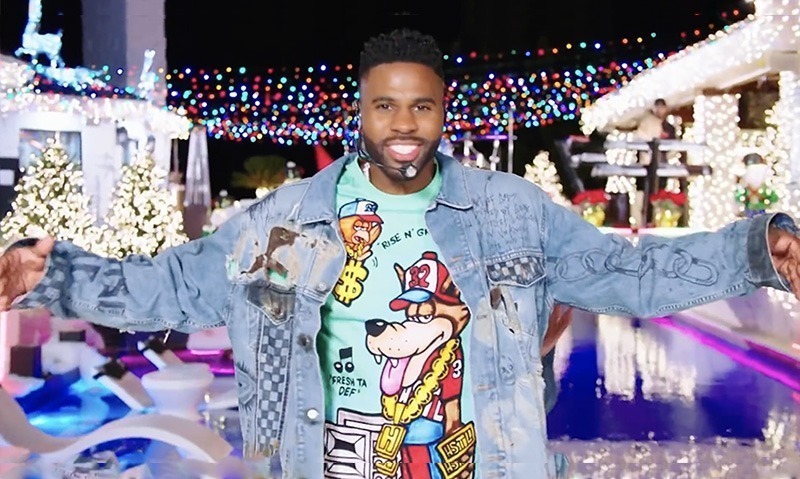 JASON DERULO – THE VOICE FINALE Jason Derulo performs a medley and dance performance with TLC live special effects for THE VOICE Finale show
[…]
May 3, 2020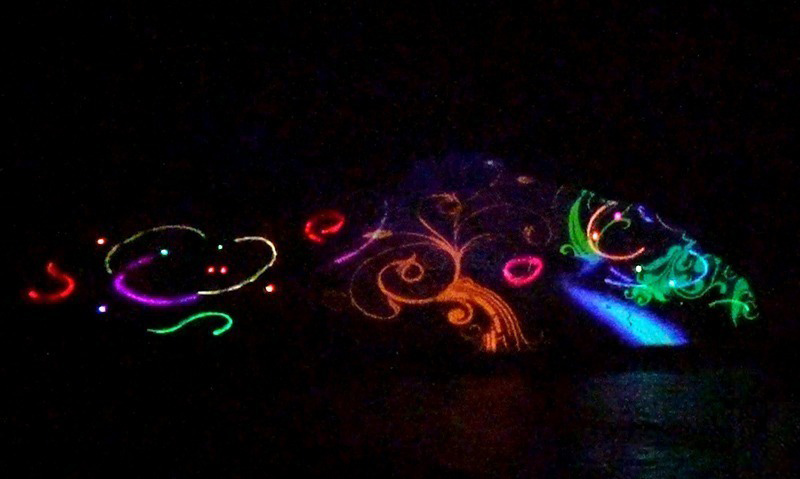 High-energy, celebration experience by TLC An exciting projection mapped show, with mountain sized video, a personalized soundtrack, and live special effects, created an unforgettable climax at
[…]
April 15, 2020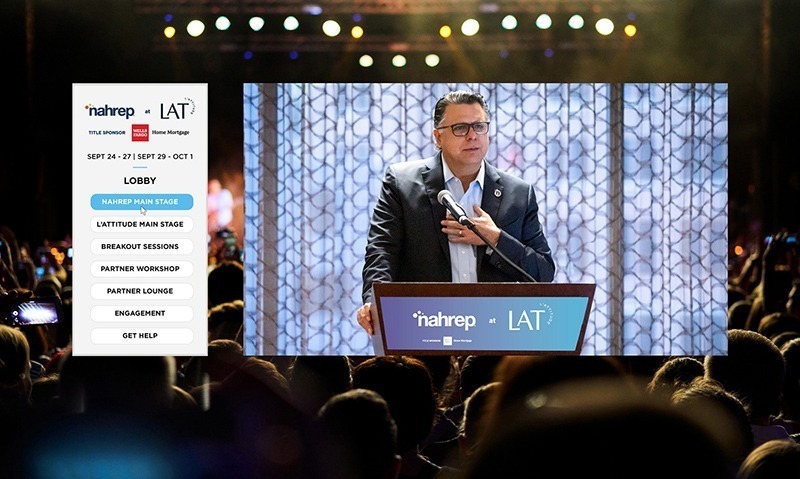 Virtual Business Conference TLC partnered in the production of a multi-day virtual business conference that celebrated, with multiple streaming events, the 20th anniversary of the
[…]
March 30, 2020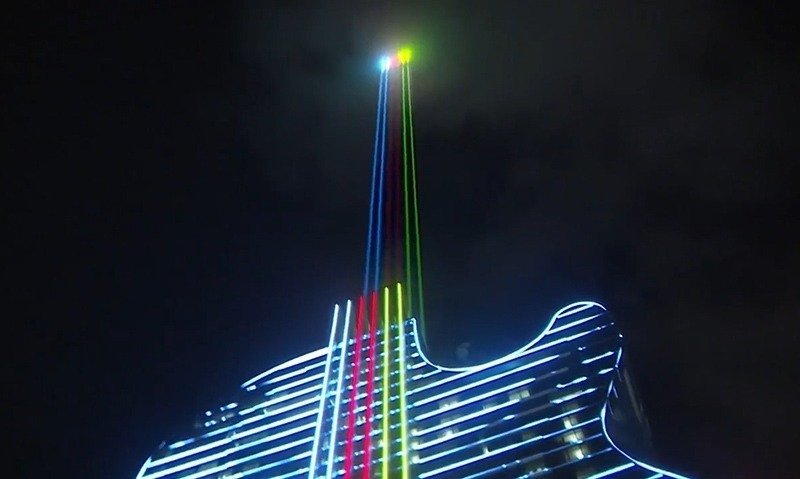 Hi-Power SKY BEAM HARD ROCK GUITAR HOTEL – WATCH VIDEO Introducing the Hi-Power SKY BEAM – Innovative laser technology Over 400 watts of brilliant
[…]