New technology LED video with flexible panels creates unlimited video shapes.
TLC provides shaped LED VIDEO displays such as circles, curves, wavy strips, globes, and unusual formats. The CIRCLE LED is an 81 inch tall, stand-alone display puts brilliant video at eye-level on a large CIRCLE of LED.
Circle LED with Mid-Air 3D Floating Video
CIRCLE LED VIDEO – The Circle LED display includes an interface that allows text programming, and playback of layers of text and video. Shaped video displays are great for surprising visuals and great entrance impressions.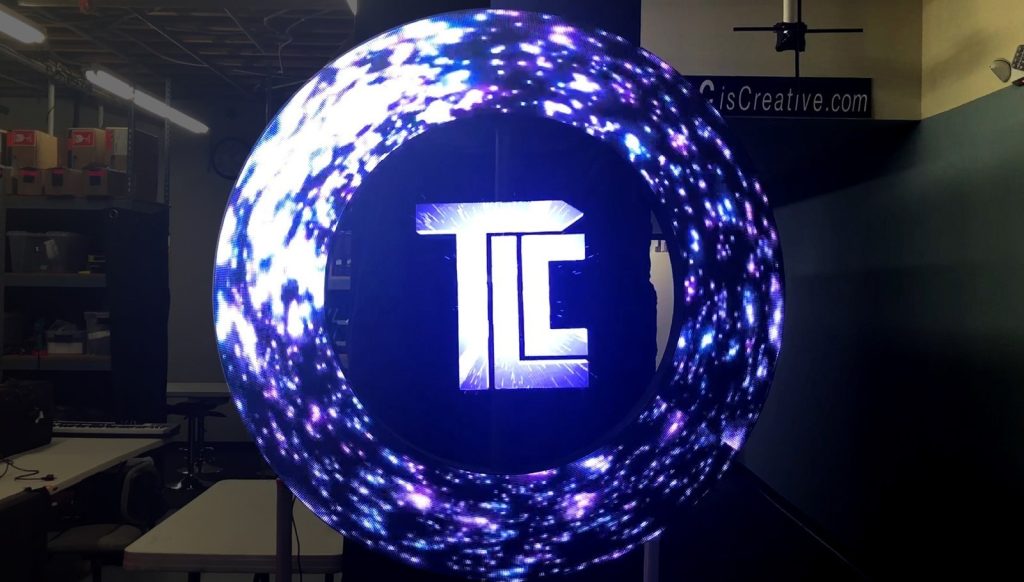 The Circle LED is assembled on an eye-level, stand-up display, and messages and content are easily updated.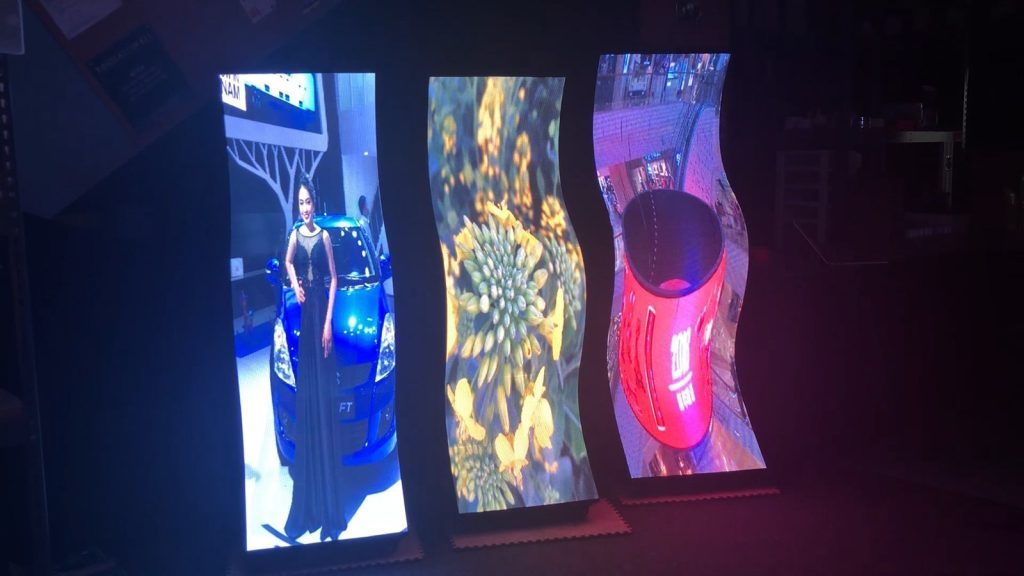 Curved LED video displays, created with soft-pixel-panels, are dimensional ways to get attention in any environment. TLC also provides wireless video panels, mid-air 3D floating video, and other surprising ways to present content to your guests. Contact TLC for more information.
CIRCLE LED DIMENSIONS:
DISPLAY HEIGHT = 81.25 inches
LED outside diameter 51.5 inches
LED inside diameter = 32.5 inches
LED depth = 4 inches
Stand below Circle = 29.25
---
MORE LED FX from TLC:
V-Panels – 7 foot tall, lightweight video panels >
---
For more information Contact TLC Creative at 310.822.6790
Visit the TLC NEWSROOM
Contact TLC Creative
TLC@TLCisCreative.com
310-822-6790