Livestream Event Portals
TLC CREATES CUSTOMIZED APPS FOR BRANDS, ENGAGE & INTERACT
BRANDED LIVESTREAM EXPERIENCES – UNIQUE LIVE STREAM PORTALS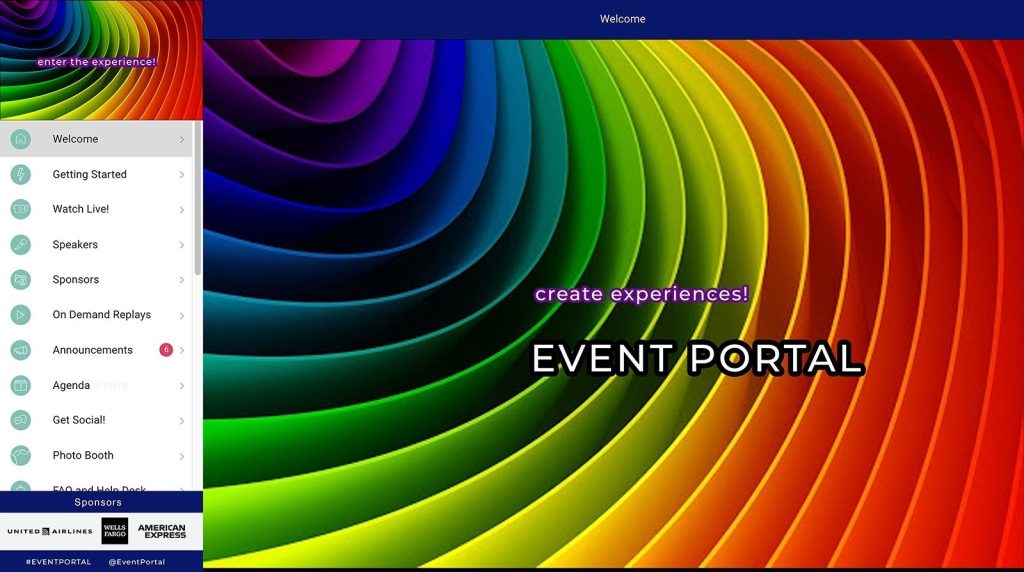 Design your custom event app – brand
engagement
LIVEstream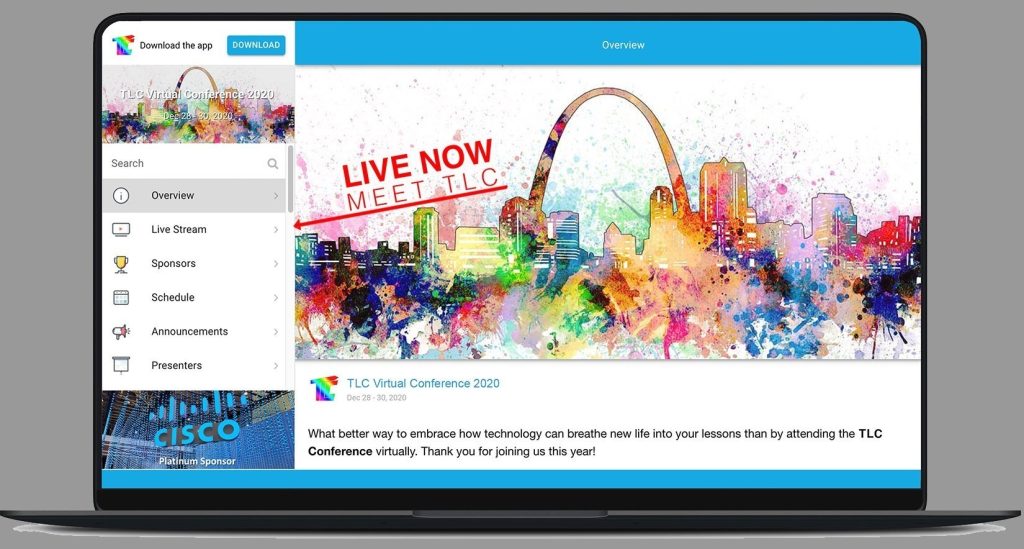 BROADCAST QUALITY
The INTERNET HAS GROWN UP – Television broadcast quality experiences are expected for livestreams.
Business theater and brand encounters are mixing entertainment and business needs like never before. New types of engagement are emerging every day.
TLC creates customized event platforms, and provides solutions for creating unique livestreams. Integrate multiple apps for Polling, Replay on Demand, Event Photo Booth, Internal Networking, and use analytics for advanced data reporting.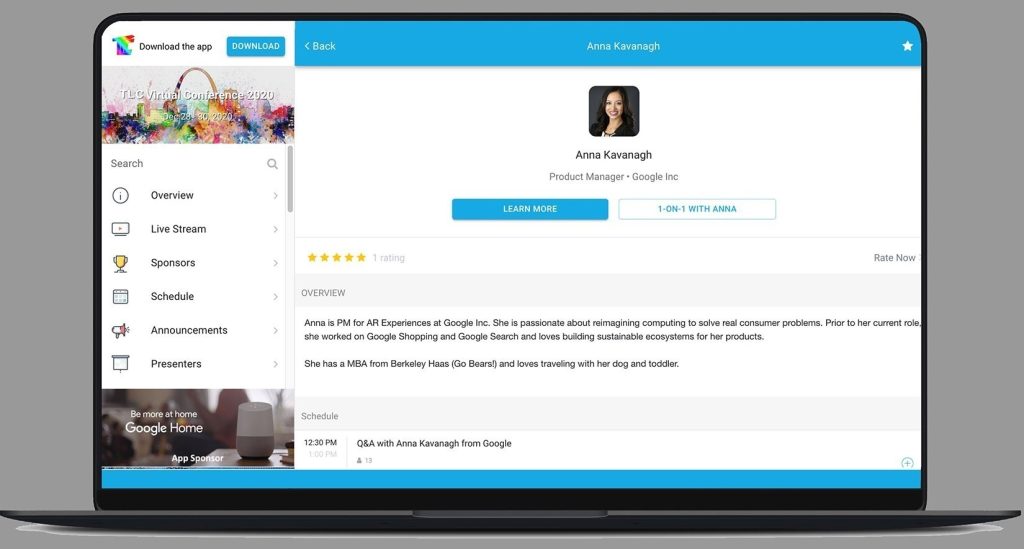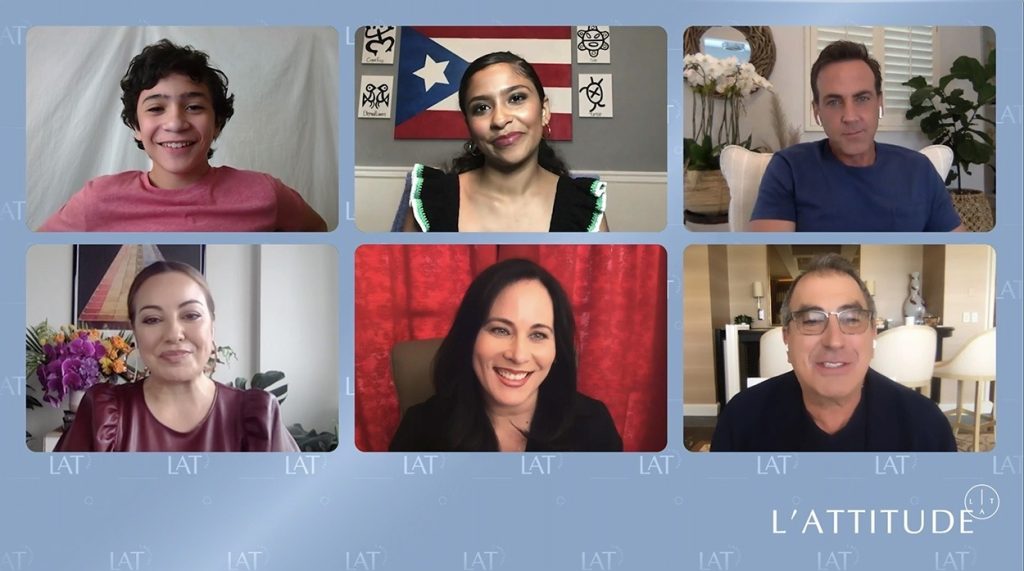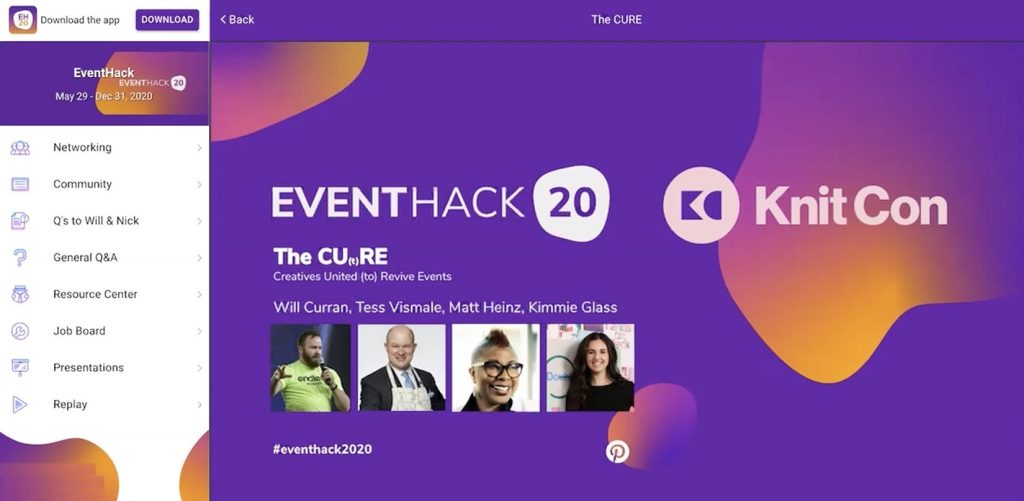 CONNECTION PORTAL 1-ON-1
Cross platform compatibility, a powerful app to host all your virtual activities synchronized into one platform, with a robust full-featured mobile event App.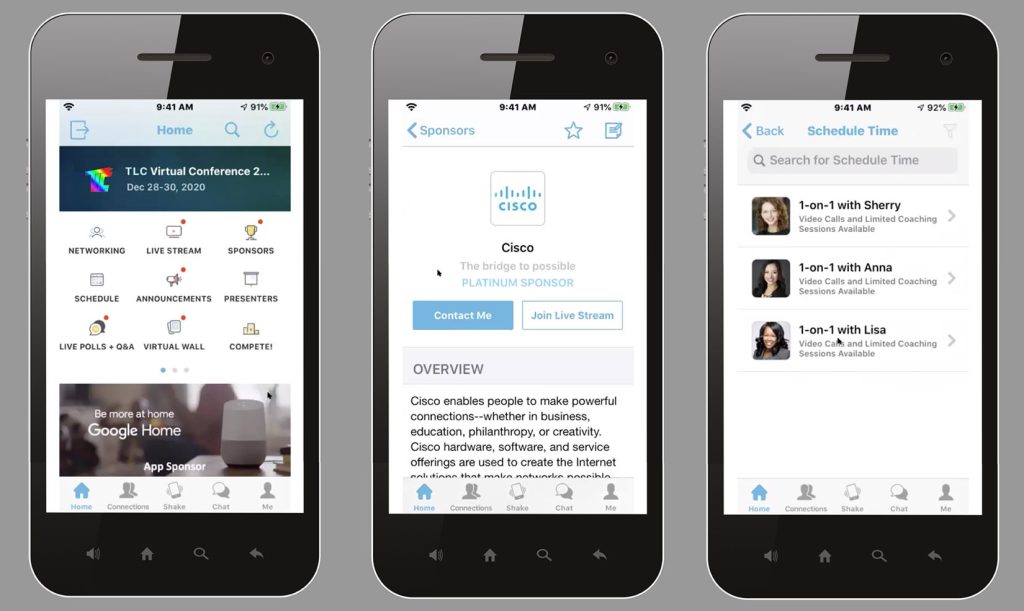 Unique Event Technology Platforms
The ultimate way to connect your virtual events into one branded experience.
TLC EVENT PLATFORMS – event scheduling, livestream events, customized functions, advanced networking, embedded social media, analytics & more.
Features:
Live Stream Events
Sponsors Highlighted Features
Event Schedule, My Agenda
Internal Networking, Chat
Announcements
Presenter Profiles
Live Polls + Q & A
Virtual Wall
#VirtualEvents social media
Playback Events
Virtual Expo Live Display
Photo Booth & Gallery
Conference Survey
ENGAGING PEOPLE WITH CREATIVE EXPERIENCES
CONTACT TLC CREATIVE
Contact TLC Creative for new technology for live events.
310.822.6790
email: TLC@TLCisCreative.com