TLC created live special effects for a new Nissan Altima car national campaign.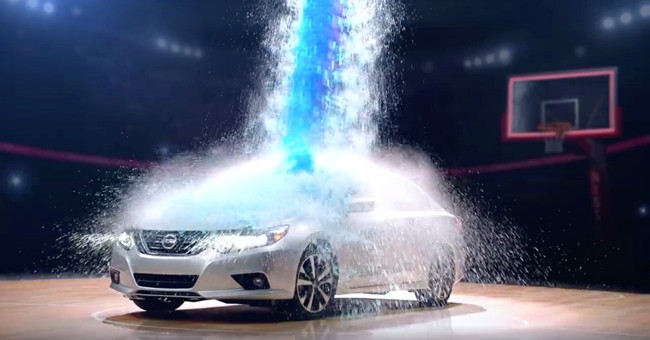 The exciting ads feature TLC fog bursts, confetti drops, and a custom staged water effect that pounded a huge burst of water onto a Nissan Altima. To create the unique live water effect TLC designed a tilted bracket system to simulate a celebration moment of dousing the coach with a Gatorade filled cooler.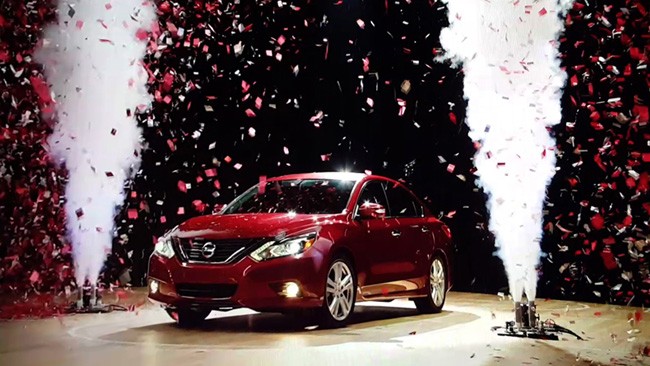 See the NISSAN AD here >>>
View more TLC WATER EFFECTS >>>
TLC custom designed tilted bracket system enabled the powerful burst of water.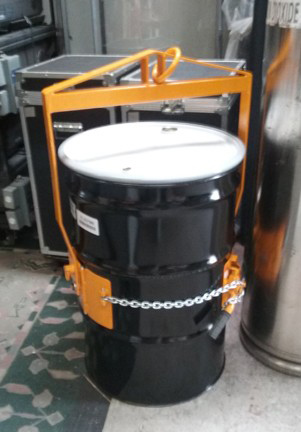 TLC brings creativity to special events, a confetti drop of paper money, rose petals, or custom cut shapes, makes the moment memorable.
TLC CONFETTI >
TLC FOG BURSTS and CONFETTI EFFECTS created a climactic moment in the Nissan ads.
TLC FOG BURSTS >
Contact TLC Creative Special Effects for live special effects for your next production.
310.822.6790
800.447.3585