Dancing Drones Lighting Up The Night
TLC provides powerfully exciting drone entertainment featuring dancing drones in a choreographed ballet of light.
New technology, combined with an artful presentation, creates a new era of entertainment with drones.
TLC dancing drones can feature custom soundtracks and live special effects, creating a unique event experience. TLC Creative provides drones and drone shows for corporate and private events, creating high-value surprise of drones doing unique things, dancing to music, delivering items to the VIP on stage, and other surprising displays at events.
Dancing Drones Show – Drone / VIP Encounter by TLC
A VIP DRONE encounter concludes the TLC DANCING DRONE SHOW presented at a university gala event. The TLC drone interacts with the featured speaker, as an entertaining hand-off between the TLC drone show and the next part of the event.
A fleet of miniature aircraft perform a dance – TLC's wireless LED effects and other live special effects add layers of effects to the show. Projection effects, custom soundtracks, and LED effects are used to embellish drone shows into even more specialized, and unique, theatrical experiences, up close!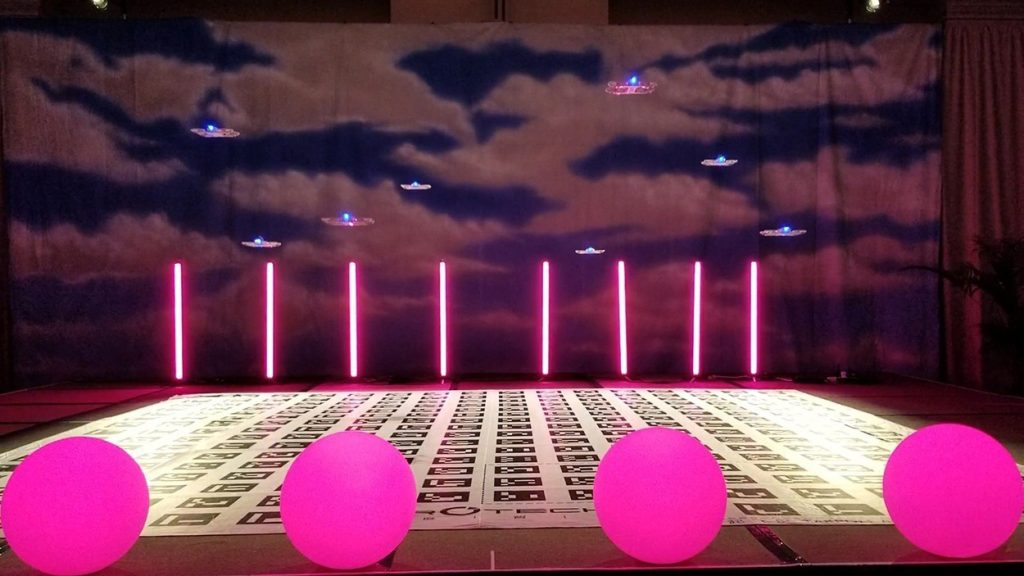 Drones create fascination, allowing events to tap that wonder and adapt a 'close-encounter' with drones to any event or meeting. TLC creates dancing drone shows for stage, for cameras (IMAG) and for the experiences of the live audience, every show is site-specific and TLC maximizes the impact for your audience.
DRONE SHOW IDEAS
Drone entertainment is customized for any environment, and TLC is ready to brainstorm with you to create a completely unique drone moment for your guests. Streaming video from a drone to event screens is a thrilling new perspective for live events. Drone cameras can be trained to follow someone around an event, allowing a special moment that allows a presenter to have a very 'important' reveal of information, or reveal of a product or area of the event.
Dancing Drones – ENCLOSURE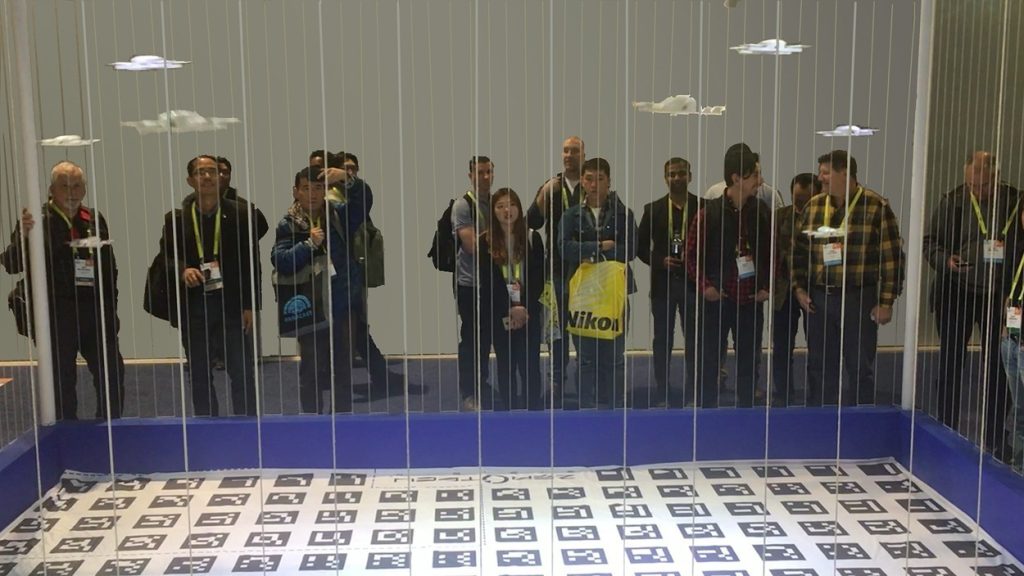 TEAM DRONE CHALLENGES – FLYING TLC DRONES
Drone racing challenges are amazing new way to engage guests, and TLC provides the drones for your guests. Drone challenges created by TLC are unique experiences that allow guests to fly a drone themselves. Team challenges are exciting fun, great for spectators and for participants, as guests fly drones through obstacle courses.
CONTACT TLC CREATIVE
Contact TLC Creative Technology for new technology for live events.
310.822.6790
email: TLC@TLCisCreative.com