Sound and Light Xylobands
New technology wristbands available now from TLC – AUDIO PLAYBACK XYLOBANDS.
LED wristbands with Independent, live controlled audio playback, plus the LED lights – create totally new experiences.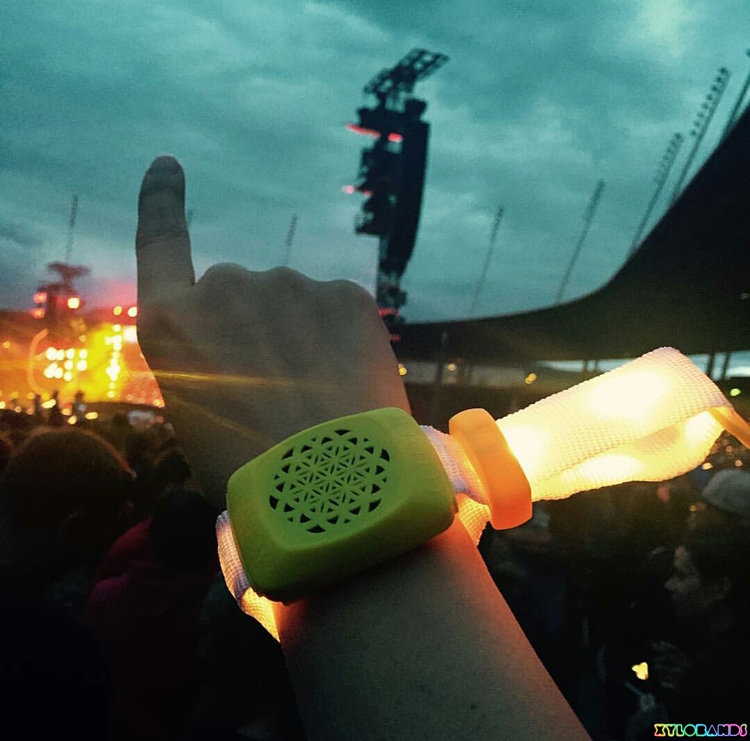 XYLOBANDS with Audio Playback! – Dimensional Sound Experiences
Dimensional sound creates new experiences for audiences surrounded with Audio Xylobands.
Waves of audio traveling across a venue is a totally NEW EXPERIENCE. For example, WATER sounds that briefly play on each of the Xylobands, but the sounds move from the left side of venue to the right side of venue, or from front to back. The audience will experience the sound as traveling through the room, with every person experiencing the sound as it moves around the room.
WIND, or BIRD sounds, would create similar experiences, with the sound moving through the environment, drawing attention to the audiences experience of the sound and light moving through the event area. An immersive experience unlike anything else!
TLC Creative is bringing new technology to events. We are looking forward to hearing your ideas and to create an experience with you that is specialized to the place and time, using audio Xylobands.


Coldplay performed shows across Europe using this new AUDIO effect from Xyloband wristbands. The outdoor stadiums on the tour used the audio effects, and music effects, with the audio playback Xylobands.
Xylobands LED wristbands, LED lanyards, LED glowballs are available from TLC Creative.
For more information contact us at 310-822-6790

TLC Creative Technology is ready to bring your ideas to life.
310-822-6790
email us at TLC@TLCisCreative.com