New technology VIDEO PANELS – self-contained LED video displays.
TLC provides V-PANELS for events and exhibits, bring large areas to life with motion graphics and video.
TLC V-panels are very large; 2 ft x 7 ft vertical video displays, created with 3.0 mm pitch LED video.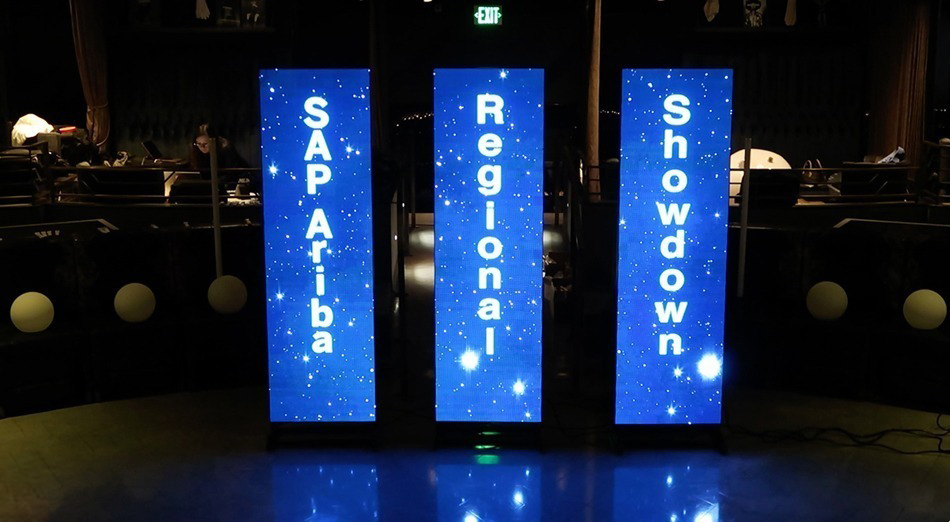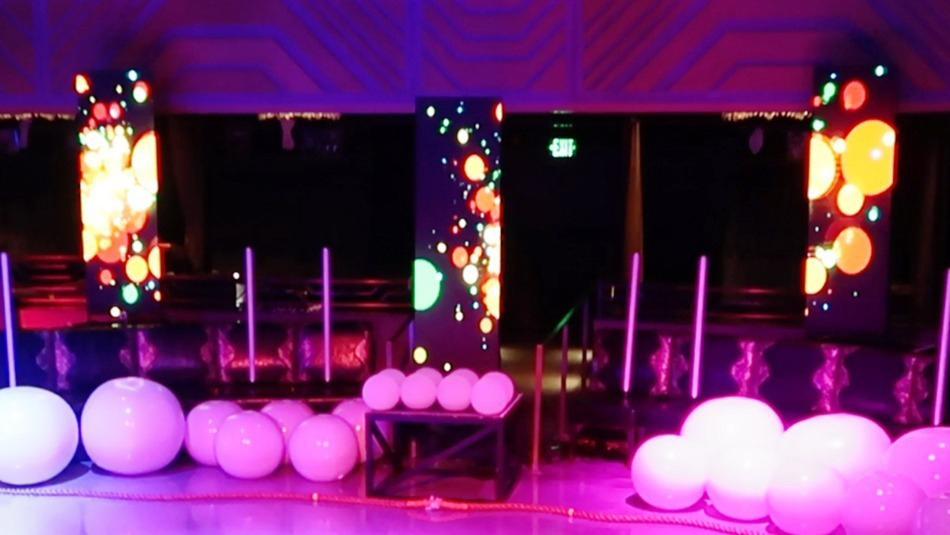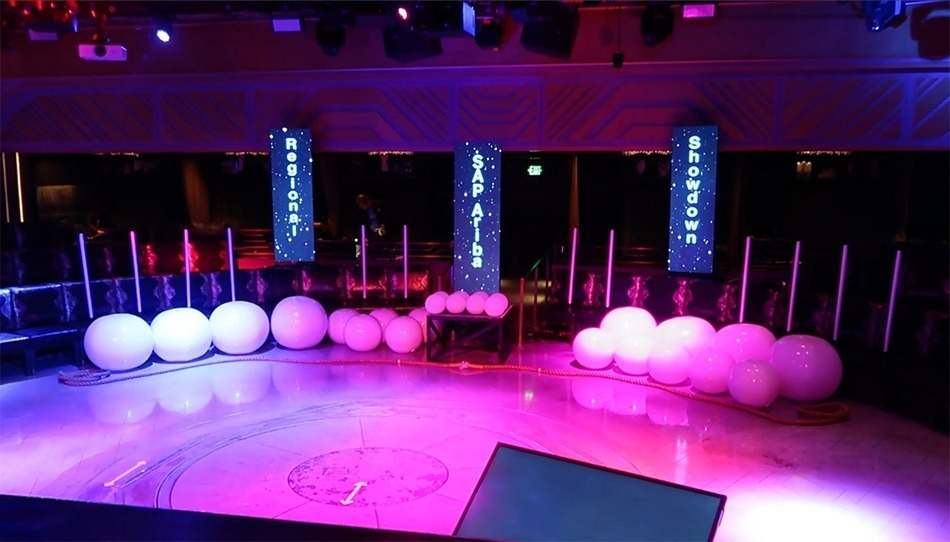 TLC V-panels can be combined and hard-wire connected to create larger video displays, 6 V-panels create a 16:9 video screen.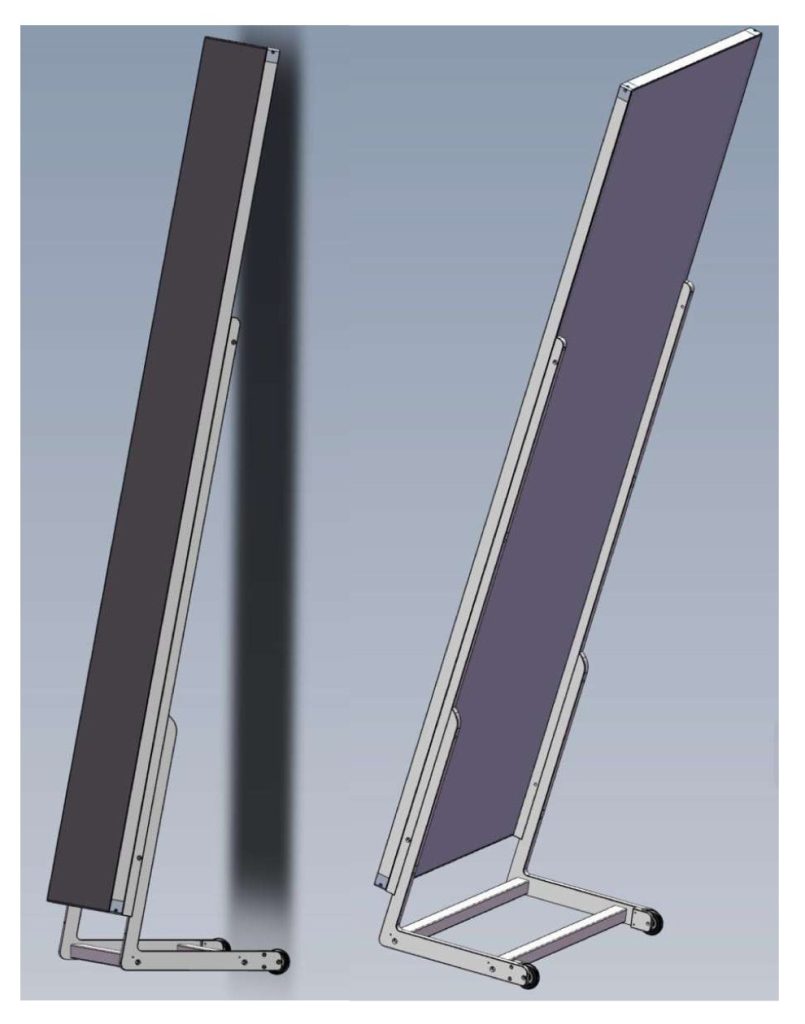 Optional vertical stands include these light-weight platform bases.
For more information contact TLC at 310-822-6790
Contact TLC for more information on technical production and live special effects.
310-822-6790