TLC Creative provides helicopters for special events and for celebrity clients.
SHAQ – (called the Man of Steel) was escorted by TLC in a helicopter that was customized with Man of Steel graphics.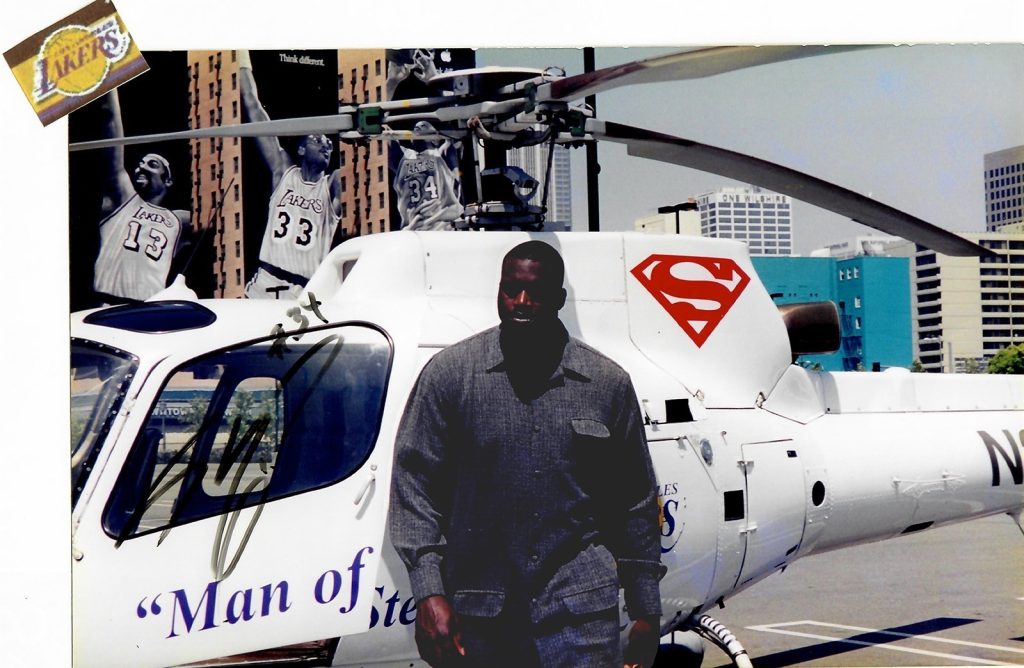 Lakers open shows on a cylinder of screens by TLC Creative dazzle and excite fans at every Lakers home game. TLC invented a projection mapped open show for the Lakers, on a unique, magnetic screen system that is revealed and then released. At every home game a 360 cylinder of fabric fills the Stapes arena with massive display of imagery and spectacle.
If you have never seen the TLC screen-reveal show at Staples Center, watch a recent show here.
TLC has been part of every season since the Lakers moved into the new Staples Center back in 2000, providing videos, shows, soundtracks, special effects, and more. It's an honor for TLC Creative to work with, and create for the Lakers for more than 20 years.
Also: Memories of Kobe Bryant >
Call TLC today 310-822-6790
Email: