New technology white sparkle fountains are ready to energize your audiences!
VIDEO: TLC creates energy at a conference with 12 fog jets and 12 white sparkle fountains:
WHITE SPARKLE ENERGY! WOW!
Brilliant bursts of sparks, fog, confetti, all add layers of thrill to crescendos and climaxes. White sparkle fountains are safer than pyro, no heat, no flame, but they create thrilling bursts of light. Add devices to sets almost anywhere! Combine the White Sparkle Fountains with bursts of white fog for layers of visual energy.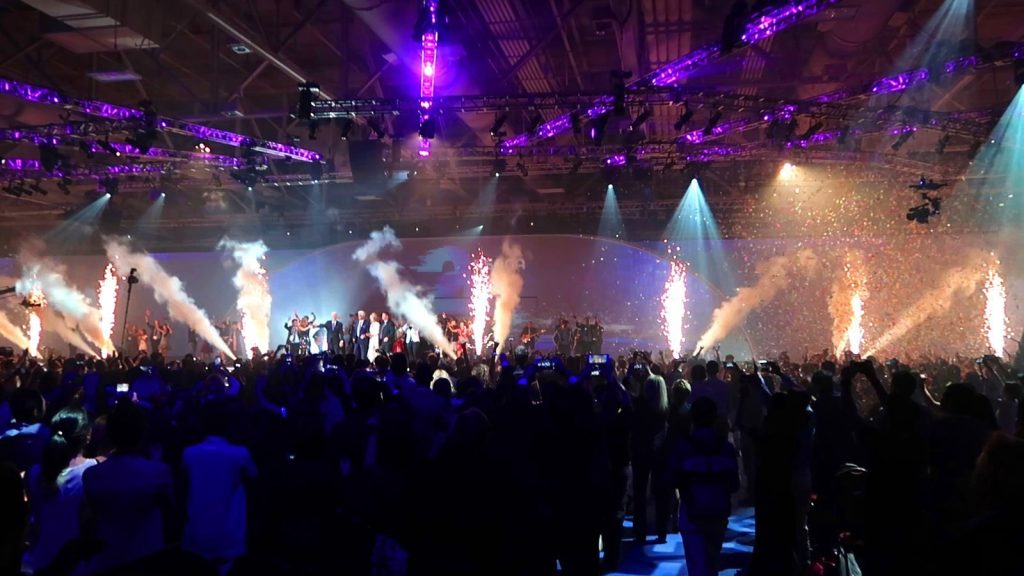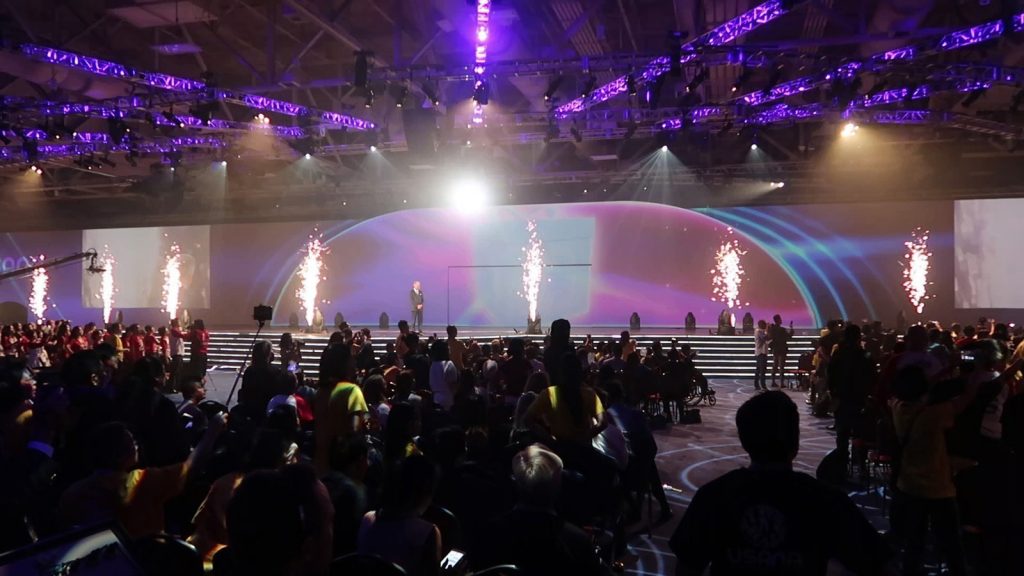 TLC's White Sparkle Fountains energize a Playstation Reveal at E3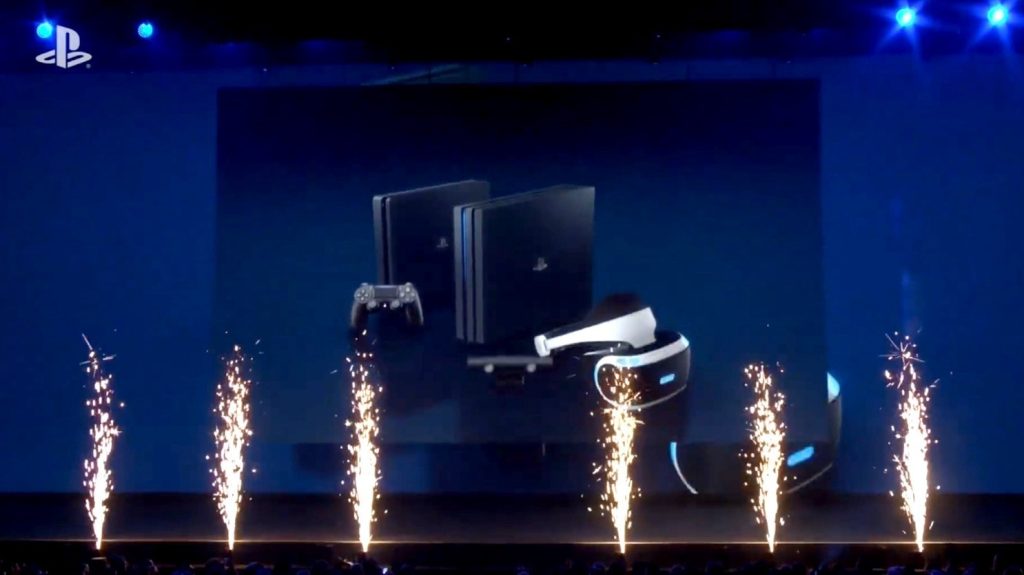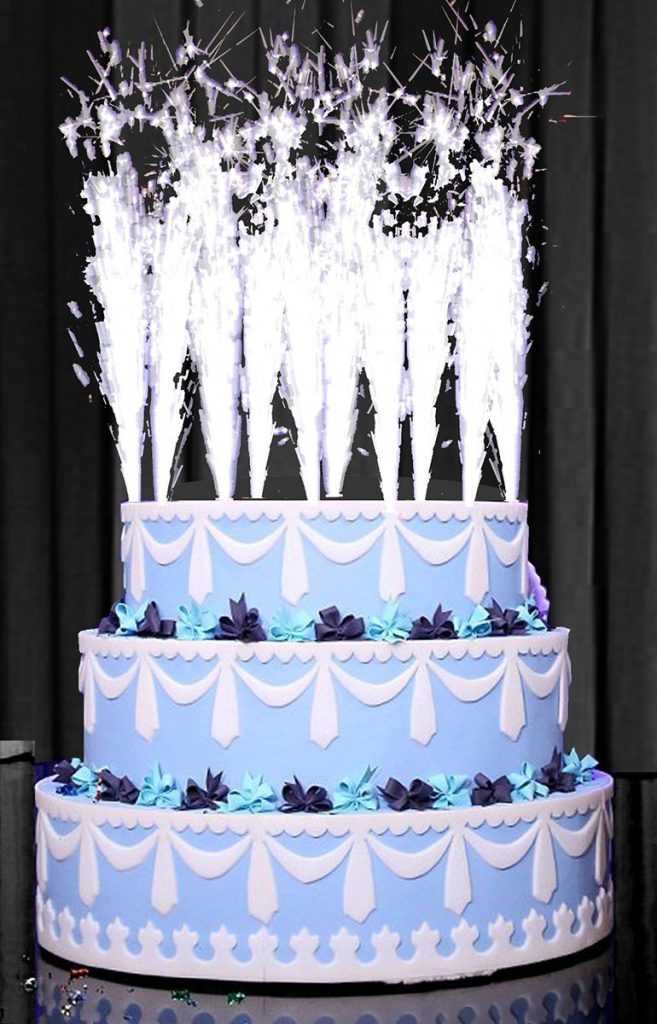 TLC IDEA: BLOW OUT THE CAKE!
A set-piece CAKE comes on stage to celebrate an ANNIVERSARY.
On top are a set of WHITE SPARKLE FOUNTAINS, ready to light up (safely), make a ceremony of lighting the 'candles' one by one…
then – the guests – all 'blow out the cake'
The White Sparkle Fountains instantly shut off!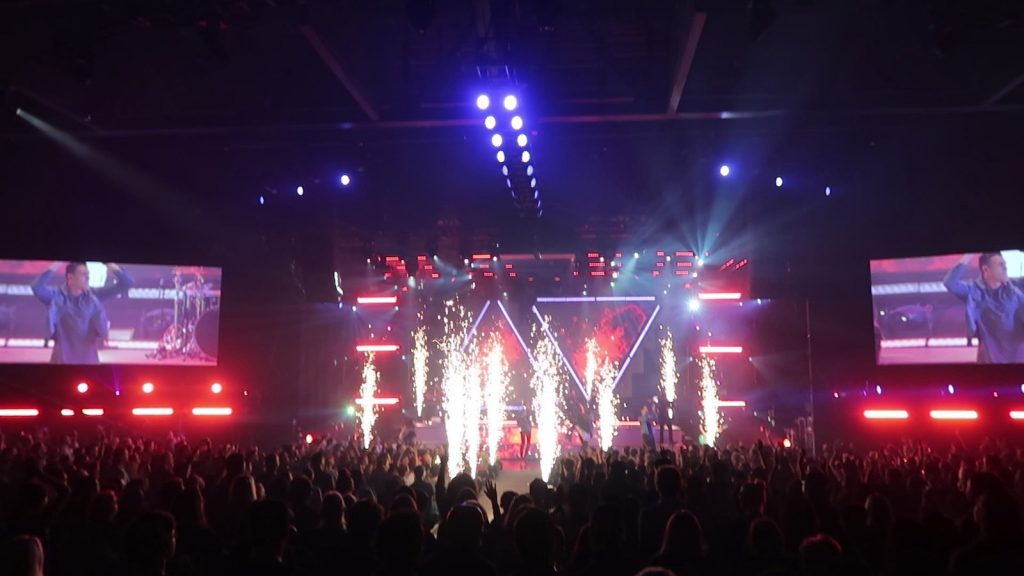 VIDEO: High-energy event featuring TLC Lasers, White Sparkle Fountains, and a kabuki drop reveal:
NEW! FX ENCLOSURES!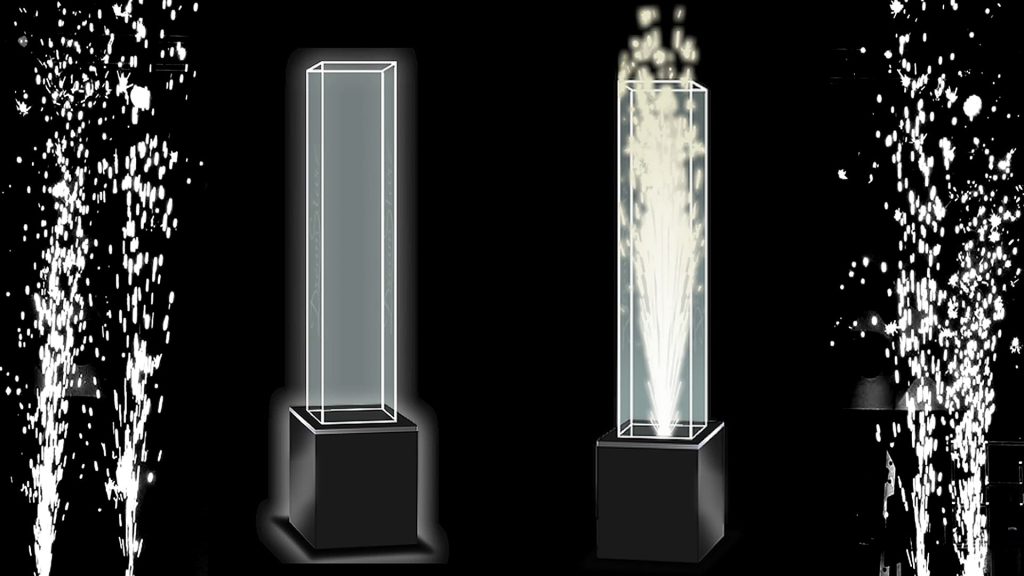 See TLC WHITE SPARKLE FOUNTAINS dance performance in Singapore >>>
TLC brings creativity to special events, a confetti drop of paper money, rose petals, or custom cut shapes, makes the moment memorable.
See more TLC CONFETTI EFFECTS >>>
TLC FOG BURSTS and CONFETTI EFFECTS created a climactic moment in the Nissan ads.
See more TLC FOG BURST EFFECTS >
Contact TLC Creative Special Effects for live special effects for your next production.
310.822.6790
800.447.3585