XYLOBANDS Hard Hats & more TLC ideas
TLC created these Xyloband Hard Hats for dedication ceremonies / construction site special events. Everyones hat lights up in sync; to music, to cues, to a countdown, they create visual excitement.
TLC customizes Xylobands into all kinds of wearables, see the costumes TLC created for the NY Knicks below. Xylobands LED lanyards are lighting up corporate events.
Use your Xylobands to light up your table decor, wrapping napkins or glasses with the light-up technology, bringing beautiful color themes to your tables, and then guests wear the bands for dancing fun. See more TABLE TOP XYLOBANDS – CLICK HERE >
TLC brought GLOWBALLS to light-up these COLDPLAY events. See more GLOWBALLS HERE >
TLC designed and made these light-up outfits for the dancers at NY Knicks games. See KNICKS HERE >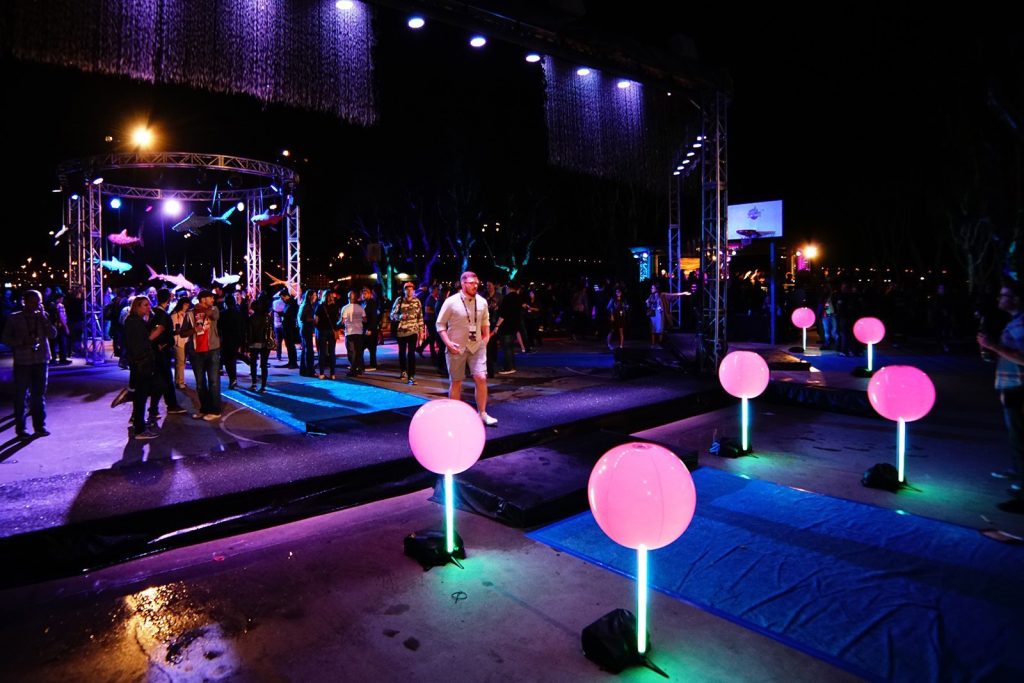 See more new technology LED for events and shows. See LED IDEAS HERE >
For more information contact TLC Creative.
310-822-6790
email TLC@TLCisCreative.com